Enlighteneering, Inc., is an organizational development management consulting, executive coaching, and training company with a cadre of executives who have had successful careers managing large Government agencies, non-profits, and private sector businesses. The focus of ENL is to leverage their experience and technical skills to help businesses and organizations by improving processes, programs, and management issues, while understanding the intricacies involved in navigating successfully within any organization.
ENL is a certified woman-owned small business (WOSB), whose focus is creating enlightened and innovative leadership throughout all organizations. Our extensive experience and up-to-date knowledge on laws, regulations, policies, and programs help guide your agency by tapping into best practices and overcoming obstacles. Our experienced consultants and certified executives coaches have used tried and proven methodologies that lead an organization to achieve extraordinary results!
Our Team and Network of Professionals are ready to guide and assist you in achieving organization and personal excellence.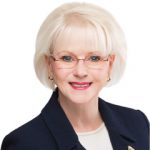 Marilyn P. Wiles
President & CEO
Marilyn Wiles is the President and CEO of Enlighteneering, Inc., a management consulting firm dedicated to creating enlightened and innovative leadership and high performing organizations. Marilyn has grown Enlighteneering, Inc. in a very short time. She is an experienced leader who is solutions oriented, an extraordinary executive coach at the C-Suite level, and a successful entrepreneur. Along with working in the private sector, non-profits, she has mission focused, goal-oriented experience in working with multiple federal organizations and agencies. Her leadership, management skills, coaching experience at all levels, and extensive training background have afforded her the opportunity to work in a senior executive capacity with many branches of the US government, including: United States Army, the Joint Chiefs of Staff, Drug Enforcement Administration, Department of the Treasury, Department of Homeland Security, Architect of the US Capitol, and the Department of State in Washington, DC.
Being results oriented, she successfully led organizations to achieve extraordinary outcomes. Focusing on customer needs, she created a multi-million dollar producing franchise within a few years. Focusing on her team, she was able to manage a reduction of over a 3 million application backlog to just-in-time processing when she was told that it couldn't be done. What made her unique, was her cross agency perspective through various positions like:
Senior resource advisor and organizational expert at the DOD
Chief Operating Officer of an award winning Federal franchise
Executive Director of a national immigration center
Managing Director for world-wide operational budget
Senior resource Manager at the US Capitol
Senior resource manager at the Drug Enforcement Administration
Certified Government Financial Manager
Certified Executive Coach
Former candidate for US Congress and AZ State Senate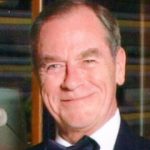 John A. Wiles, PhD
Sr. Vice President & CFO
Dr. John Wiles is the Senior Vice President of Enlighteneering, Incorporated, a woman-owned small business, emphasizing the development of leaders at all levels in the private, public, and non-profit sectors. He is a dynamic visionary with a career history that included leadership roles in all of those sectors, from managing large, multi-million dollar organizations to small, low budget programs, and from managing staffs of up to 600 to being a team member in a small entrepreneurial organization.
Dr. Wiles served as a change management/business consultant team member for the award winning Federal Quality Consulting Group (FQCG) over a 2-½ year period, working directly with senior leaders in more than a dozen major federal agencies. FQCG won the "George Land World Class Innovator Award" in 1999, presented by Fast Company Magazine. He served as the president of a federal credit union and turned it around during the turmoil of banking deregulation. He has demonstrated his ability both to lead and to manage throughout his 45-year career.
He is an accomplished public speaker and author of many publications. He taught business and management for over 30 years as an adjunct professor, teaching real-world lessons to undergraduate and MBA students, from his practical perspective of being an active manager. His students include managers from both the public and private sectors, and leaders in foreign countries, as well. He has advised key leaders in the private sector and international governments. He served as a Judge for the 2001 President's Quality Award, and on the 2001 and 2004 Board of Examiners for the Baldrige National Quality Award.
His other honors include the Medal for Meritorious Civilian Service and the Exceptional Civilian Service Award from the Secretary of Defense; and military decorations: the Legion of Merit, the Distinguished Flying Cross, and the Air Medal (with 11 Oak Leaf Clusters). He saw combat as a fighter pilot, flying more than 100 missions over North Vietnam, and logging nearly 2000 operational hours total.
Dr. Wiles is a retired Air Force Colonel and a Vietnam veteran. He graduated from the US Air Force Academy, holds a doctorate in Systems Engineering from UCLA, and was a Sloan Fellow at the Stanford Graduate School of Business.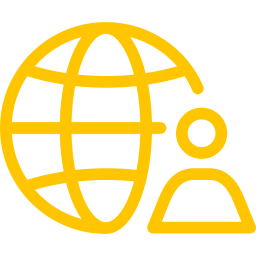 Enlighteneering, Inc., has a network of over 300 coaches and consultants located throughout the United States. All have unique and amazing experience to guide you to achieving peak performance and individual development of leaders for our future.
Need more details? Contact us
We are here to assist. Contact us by phone, email, or via our social media channels.